Strathfield Girls' High School
Former Students and Staff Association
Together Towards Tomorrow
Former students and staff of HIHS and SGHS were summoned to join the current students and staff to celebrate 50 years on 12 and 13 September 2003. Thank you to all who participated and made the event a memorable one for all of us. This was our birthday cake.
Click here to see more pictures and jubilee writeup.

On Monday 19 September 2005, FSSA organised the unveiling of Mrs Woodhouse's portrait and of the plaques for the trees planted in 1953 and 2003.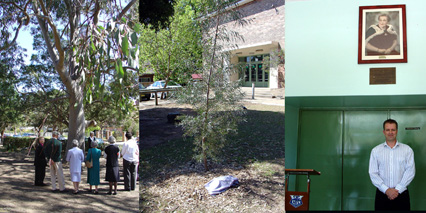 Click here to see more pictures and details.

For all electronic enquiries, replies, class photographs or just to say hello, please email

Selga at Gmail

Return to HIHS - SGHS - Former Students and Staff